July 17th, Friday 2020
July 18th, Saturday 2020
July 23th, Thursday 2020
July 24th, Friday 2020
July 25th, Saturday 2020
July 30th, Thursday 2020
July 31th, Friday 2020
August 1st, Saturday 2020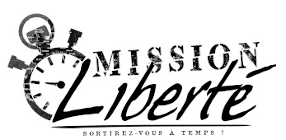 Open every night show's evening

July 24th, Friday 2020
July 25th, Saturday 2020
July 31th, Friday 2020
August 1st, Saturday 2020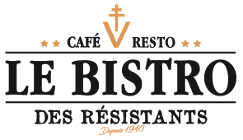 Open every night show's evening

Adult 18,00 €
Adult, purchase at the park in the evening of the night show 20,00 €
Adult, purchase before March 15th, 2020 on our online ticket office 15,00 €
Adult at a reduced price (Unemployed person, student, high school student, handicaped person) 15,00 €
Adult with price list Groups (from 10) 15,00 €
Child of less than 16 years 09,00 €
Family Kit (2 adults & 2 children under 16 years old) 46,00 €
Advised reservation, full night show in 2018 and 2019
Night Show advised from 8 years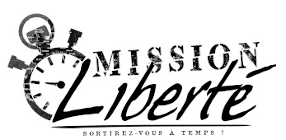 Single price per person 15,00 €

Adult 18,00 €
Child of less than 12 years 09,00 €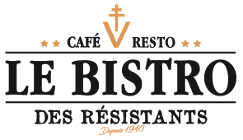 Menu from 05,00 €
Access Park & Tier
Opening of the park at 7 pm. 6 pm in the the banquet's evenings.
Beginning of the banquet at 7 pm on the night-show site
Free, watched and lit parking lot during the night-show.

Site accessible to the people of reduced mobility.
Access to terraces from 9:30 pm. Beginning of the night-show at about 10:15 pm. Duration : 2 hours.
Ticket Office
Open on the park, from 8 pm . 6 pm in the banquet's evenings. Recommended booking.
Possible payment by checks, cash, credit card, holiday vouchers & culture's checks.
The gift shop, L'Arlequin
Leave with a memory of the Sound & Light of Cléry !
Books, DVD, photos, discover our gift shop in the night show's entrance
Le Bistro des Résistants
You did not have dinner before the night-show, a coffee after the representation ? Our small inn welcomes you every evening of night-show, before and after the representation.
At the entrance of the park, "Le Bistro Des Résistants" proposes various snacks: sandwiches, drinks, crepes, French fries...
Download the card
You stay overnight nearby ?
Here is a list of preferential offers :
"La porte des Château", Best Western hotel in Meung-sur-Loire offers you a preferential rate if you come from us... To benefit, please call the +33 (0)2 18 69 30 50. Web site of the hotel
Le gîte d'Opale - Lailly en Val : giteopale.com - gelis.jerome@wanadoo.fr - +33 (0)6 21 80 88 94
Chistiane BAUMANN - Chaingy : christiane.baumann@free.fr - +33 (0)6 70 12 30 49
Gîtes des colverts - Lailly en Val : gitedescolverts.com - gitecolverts@gmail.com - +33 (0)6 23 61 38 49
Patrick et Jacqueline SECHET - Jouy le Potier : Web site of the hosting company - dpj.sechet@orange.fr - +33 (0)6 89 21 01 54
Le clos Tilia - Cléry-Saint-André : clos-tilia.com - clos.tilia@irange.fr - +33 (0)8 86 73 98 66
Le clos de la vigeronne - Messas : leclosdelavigneronne.com - closdelavigneronne@gmail.com - +33 (0)6 87 04 65 46
Roulotte du petit caillou - Dry : Web site of the hosting company - philippe.neveu19@wanadoo.fr - +33 (0)6 47 12 12 69